Here are brief descriptions of our current brews.  Click on an image to learn more.
BARRY'S BITTER
A traditional bitter made with English malts and hops
English Bitter, 4.2% abv, bitterness 32 IBU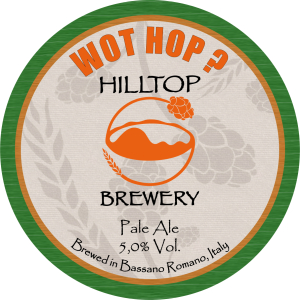 WOT HOP?
An ale made with different hops at each brew – try to guess the hops used!
Pale Ale, 5.0% abv, bitterness depends on the hopes used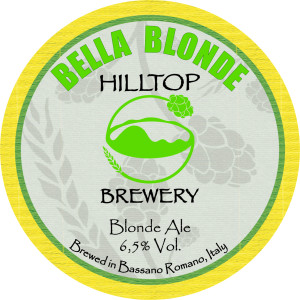 BELLA BLONDE
A delicate aroma of honey & orange peel with only a slight bitterness
Blonde Ale, 6.5% abv, bitterness 25 IBU
H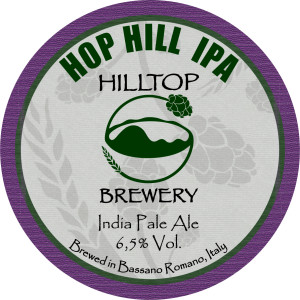 OP HILL IPA
Inspire by the American IPAs – using only American hops
American IPA, 6.5% abv, bitterness 50 IBU
G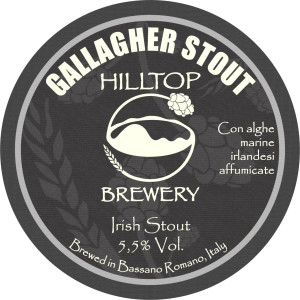 ALLAGHER STOUT
An Irish stout with smoked Irish seaweed (dulse)
Irish Stout, 5.5% abv, bitterness 40 IBU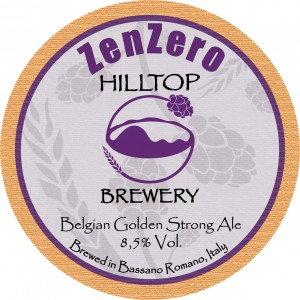 ZENZERO 
Our first Belgian style beer – spiced with a hint of ginger
Belgian Golden Strong Ale, 8.5% abv, bitterness 28 IBU
B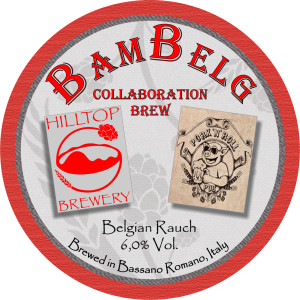 AMBELG
A Rauch made with smoked malts from Bamberg & Belgian yeast
Ibrido Belgian Rauch, 6.0% abv, bitterness 21 IBU
B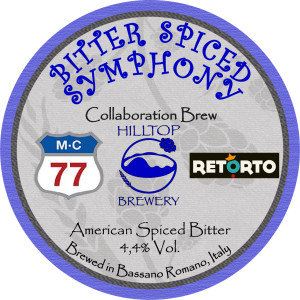 ITTER SPICED SYMPHONY
An American Bitter spiced & dry hopped
American Spiced Bitter (ASB), 4.4% abv, bitterness 30 IBU
4 BIG PIGS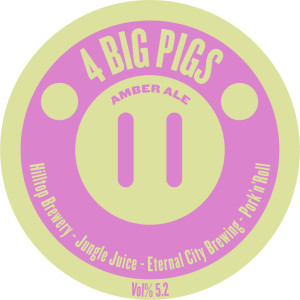 a collaboration brew designed for accompanying a BBQ
American Amber, 5.2% abv, bitterness 35 IBU
---
BARRY'S BITTER  a traditional bitter made with English malt and hops.
Style: Bitter
Colour: Amber 25 EBC
Alcohol: 4.2% abv
Bitterness: 32 IBU
One of my first beers made as a home brewer and one of my father's favourites, perhaps because of the memories from his youth kindled by the classic bitter taste … sip after sip.  This is why it's called Barry's Bitter.
An amber ale with a malty nose; on the palate there's E. K. Goldings and Fuggle hops; the finish is dry, hoppy and persistent.  Easily drinkable but to be savoured without haste.
Take Your Time. Cheers!
---
WOT HOP ?  is based on Anteprima – our first recipe produced in Bassano Romano. The malt base stays the same but the hops change from one brew to the next. In this way we can experiment with new hops and satiate our craving to drink hoppy!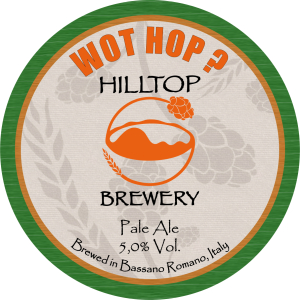 Style: Pale Ale
Colour: Golden 25 EBC
Alcohol: 5.0% abv
Bitterness: Dipends on the hops used
Our objective is to give you the opportunity to guess the hops used. The hop variety won't be written on the bottle label but you can use our website, with the relative lot number to hand, and discover which hops were used.
Hops have always been a fundamental ingredient in beer, but it is the innovative use of hop varieties that has contributed to the explosive success of craft beer in recent years. Hops are mainly used to balance the flavour and aroma of a beer so don't expect only exotic, new world varieties in Wot Hop?; the traditional, European noble hops will also be well represented – all scrupulously in cones!
In Wot Hop? not only will the malt base be the same for every brew, also the timings for adding hops will be constant (60, 10 & 5 minutes into the boil), however the largest quantity will be added at the end of the boil. The result: a dry golden ale with a good dose of hops in both nose and palate, and a bitterness that will vary according to the varieties used … can you guess the hops?
Click on this link and, using the lot number from a bottle of Wot Hop ?, look up the hops used …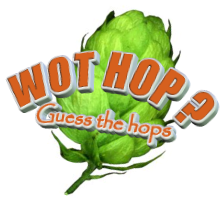 ---
BELLA BLONDE  is a lager / ale hybrid.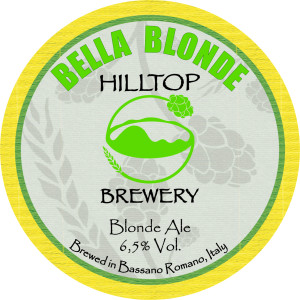 Style: Blonde Ale
Colour: Straw 6 EBC
Alcohol: 6.5% abv
Bitterness: 25 IBU
Bella Blonde follows a recipe I first formulated as a homebrew with the objective of creating a thirst-quenching summer beer that still retained character and didn't surrender to the banal.
It's a straightforward beer with German malts and hops and a top fermenting yeast with high attenuation.
Under a compact and persistent head there's a delicate aroma of honey and orange peel that combines with a hint of wine.  It's easy on the palate and has a veil of creaminess that makes it readily drinkable despite the relatively high alcohol level.  It ends with only a slight bitterness.
So … relax, be cool !
---
HOP HILL IPA  is inspired by American IPAs and is made exclusively with American hops.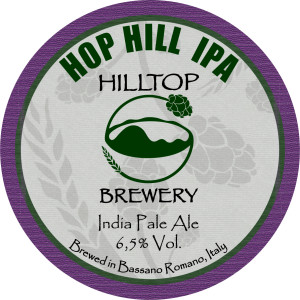 Style: American IPA
Colour: Orange reflections 25 EBC
Alcohol: 6.5% abv
Bitterness: 50 IBU
Hop Hill IPA is made with "a mountain" of American hops, both during the boil and during dry hopping at the end of fermentation.
The hoppy aroma has tones of herbs with citrus and tropical friuts.  On the mouth there is a biscuity, well-structured, malty body that carries a decisive and persistent bitterness.  A strong but balanced beer that, at 6.5% abv, can be drunk without problem.
No Worries … Be Hoppy!
---
GALLAGHER STOUT  is an Irish stout made with smoked Irish seaweed.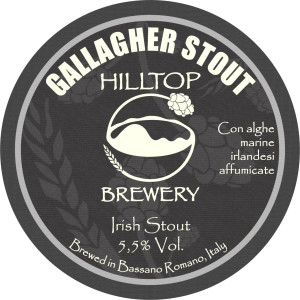 Style: Irish stout
Colour: Dark 65 EBC
Alcohol: 5.5% abv
Bitterness: 40 IBU
This beer is dedicated to my mother … and to the memory of our Irish roots.
An unusual Irish stout made with seaweed (called dulse in Ireland) gathered from the coast near Belfast and smoked over an oak wood fire.
There is an ever-so-slight saltiness on the mouth and a smoky background to the nose: sea and burning oak.
If in doubt … drink Stout !
---
ZENZERO  our first Belgian style beer spiced with fresh ginger (in Italian: zenzero) …
Stile: Belgian G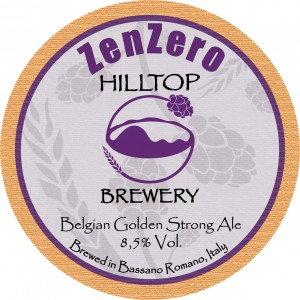 olden Strong Ale
Colour: Golden 10 EBC
Alcohol: 8.5% abv
Bitterness: 28 IBU
ZenZero has a colour between straw and golden – just like the colour of fresh ginger. We wanted a strong beer in terms of alcohol & fruity/tropical esters to combine with a strong spice like ginger. The malt base is borrowed from the Belgian Trappist beers.
The name ZenZero is also derived from a period when I practiced Zazen – a form of meditation where one tries to stop all thoughts … you only succeed once you realise that it is fundamentally impossible to do!  One finds illumination only once one understands that there is no path to attain it …
ZeroZen – Find your path … 
---
BamBelg  is a collaboration brew mode together with a gastro-pub in Rome, Pork'n'Roll. It's made with smoked malts from Bamberg and Belgian yeast.
Stile: Ibrido Belgian Rauch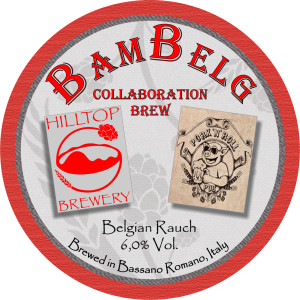 Colour: Amber 30 EBC
Alcohol: 6.0% abv
Bitterness: 21 IBU
An amber beer with flashes of copper, and a dense, persistent head.
There is smokiness on the nose with hints of dried fruit. In the mouth it is round bodied, slightly sweet with a light taste of smoke together with hints of sultanas, chestnuts and prunes.
---
Bitter Spiced Symphony  is a collaboration brew done with two other Italian breweries: MC-77 e RETORTO – where we did our first brews of Barry's Bitter & Hop Hill IPA.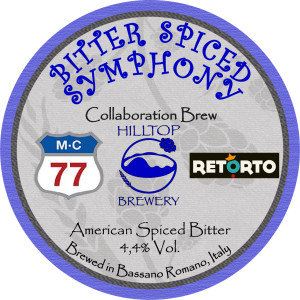 Stile: American Spiced Bitter (ASB)
Colour: Amber 24 EBC
Alcohol: 4.4% abv
Bitterness: 30 IBU
The malt base is similar to Barry's Bitter while the hopping during the boil is borrowed from Hop Hill IPA.  Matteo & Cecilia  from MC-77 chose the spices (pine tree buds & mandarin peel) and Marcello from RETORTO the dry hopping (Simcoe & Cascade).
The resulting beer is very different from the two that inspired it and the combination of the spices and dry hopping is just right giving alternating notes of fruit, balsamo e resin.
---
4 BIG PIGS  produced in collaboration with two Rome brewing companies, JUNGLE JUICE, ETERNAL CITY and the PORK'n'ROLL gastropub. Really just an excuse to do a brew and have a BBQ together.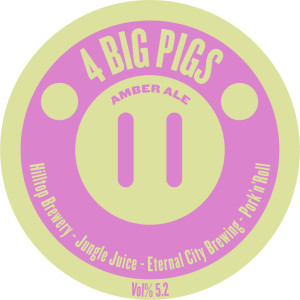 Stile: American Amber
Colour: Amber 28 EBC
Alcohol: 5.2% abv
Bitterness: 35 IBU
A drinkable, malty beer with a bitterness that's just what a BBQ needs. We designed it sitting at the bar in Pork'n'Roll, drinking beer, eating pork, and sharing brewing tales between friends. Simple.
---
Our seasonal beers